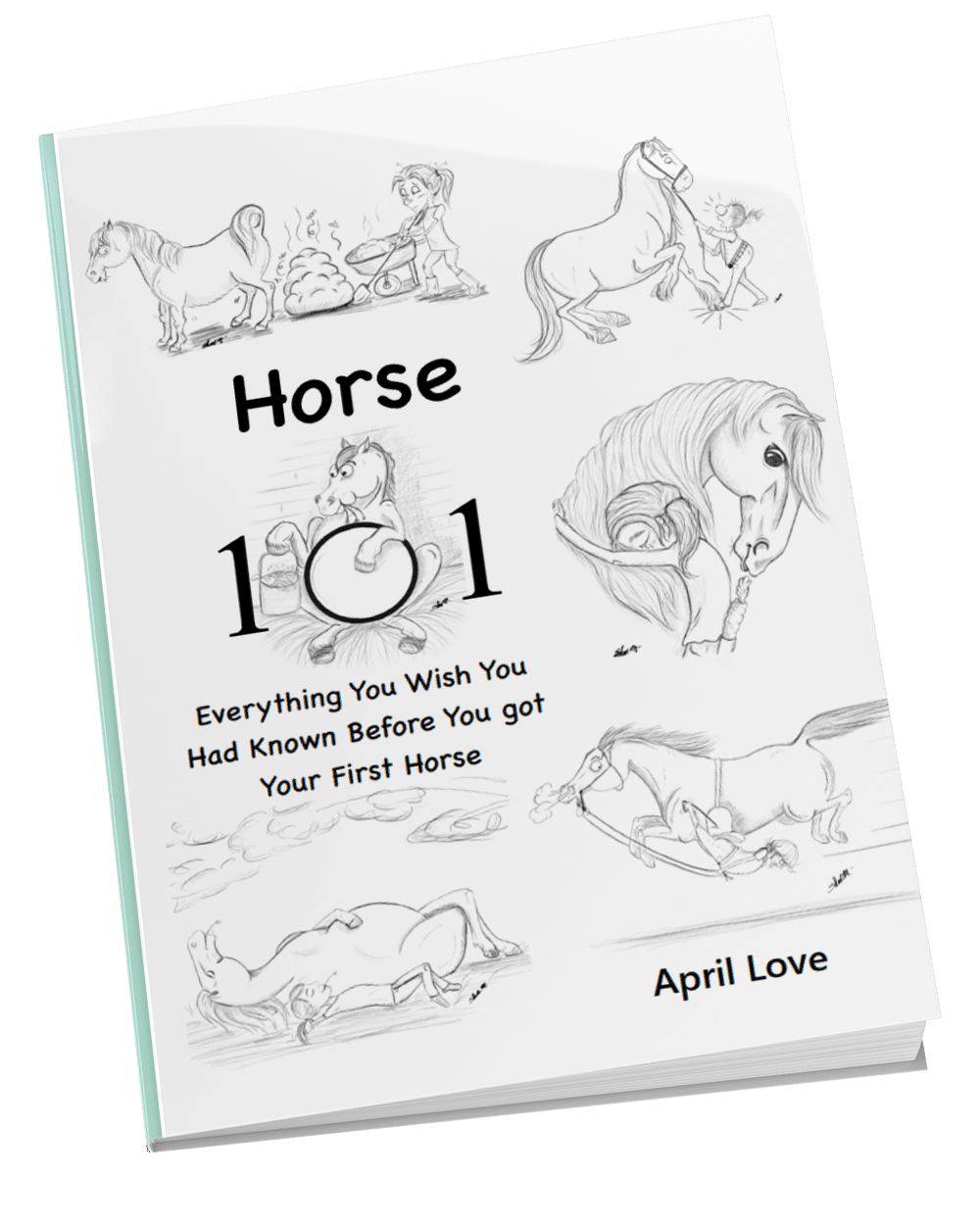 Everything You Wish You Had Known Before You Got Your First Horse
(…and many AHA moments for experienced horse owners.)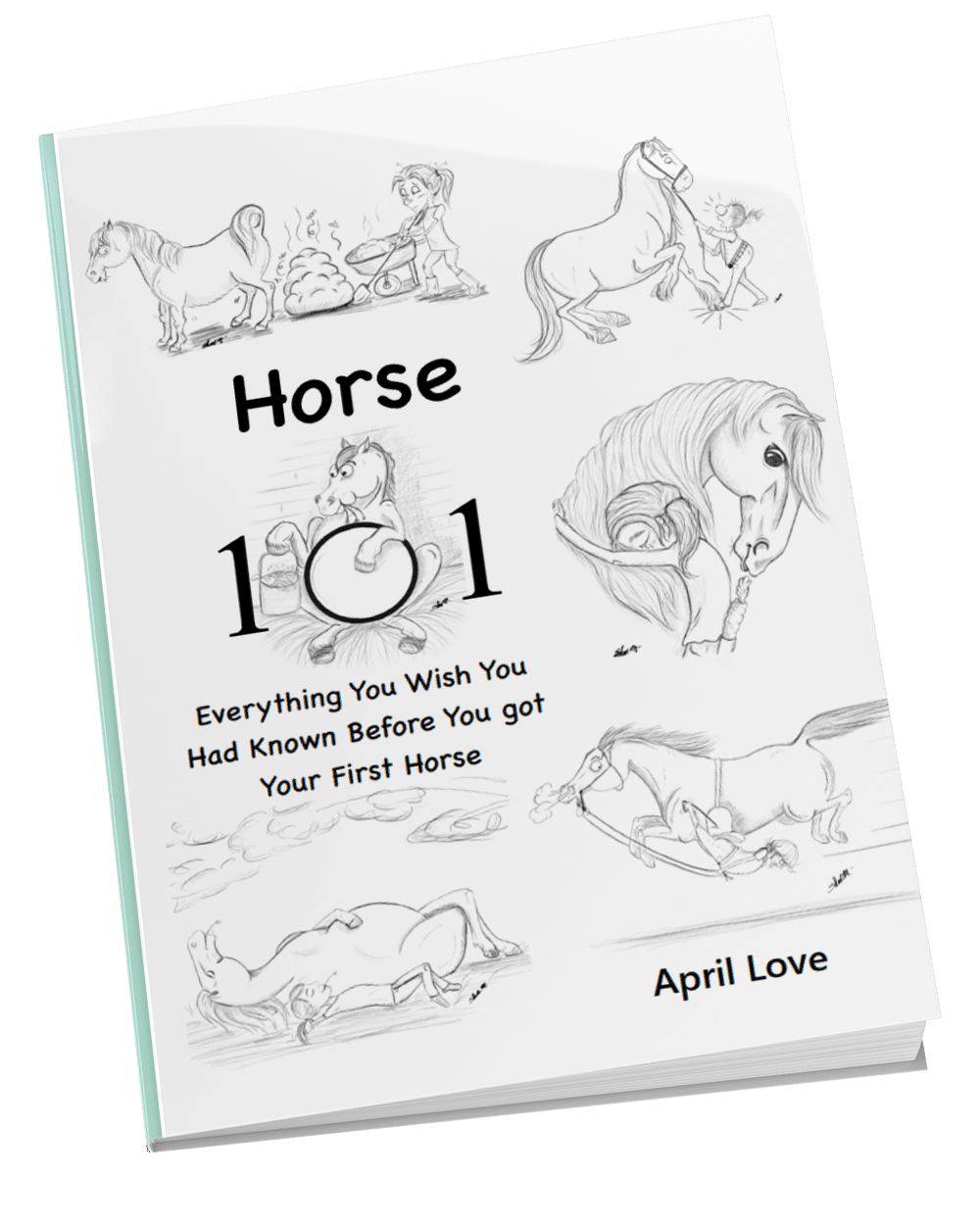 Everything You Wish You Had Known Before You Got Your First Horse
(…and many AHA moments for experienced horse owners!)

Welcome to a whole new way of looking at your horse!
Horses, just like people, are very complex creatures. There are so many factors that can contribute to the totality of our well-being, and our equine friends are no different. Yet so many people, even most horse care professionals, continue to treat the symptoms a horse may be displaying, and not the ultimate, root cause.
Do you ever wonder, "What is my horse really thinking?" Their answers might be something like…
"My back hurts!"
"This saddle is pinching me!"
"I don't feel like being ridden today."
Since horses are not able to speak to us in words, their communication manifests in things like behavioral issues, poor performance, and seemingly unsolvable health issues. (The key word here is "seemingly.")
Horse 101 is the beginning of a journey in actually listening to your horse, and understanding what is really going on. Learn how to identify problem areas and get the knowledge you need to treat them yourself— it's not as hard as you think!
"I recently 'rehomed' 2 sweet older TB mares one to a "returning after adult" and the other, 11yo 4H first horse with 4H trainer and instructor. They got them piles of information and insight and all the history I had. 
Your book was brought to my attention by the woman who did the bodywork on the mares. I found it charming, informative and empathetic and so I passed the link along to the mares' new bffs. Glad to point them at another source of knowledge for their growing partnership.
I do not take horses in for training anymore, and I am always flummoxed when someone wants a recommendation for a trainer. Because as you clearly know, the really good ones are few and far between. But next time someone asks, I am going to tell them to start with your book.
Thanks for saying things that needed to be said and doing it with such delightful panache."
Keep your horse healthy, and rideable through their 30's while saving $$$ on vet care!
With the right tips, tools, and techniques you can not only restore your horse to optimum health but keep them healthy and rideable for many years to come. All it takes is a little more focused attention and intention in your daily care routine.
You have probably already discovered how much having a horse can cost. And if you've ended up here because you've racked up $$$ in vet bills, but you still can seem to find out what's wrong— then you especially understand. (If you haven't had that happen yet, consider yourself lucky for finding this first!)
If what they say is true, "An ounce of prevention is worth a pound in cure," then what you are going to learn in this book is truly invaluable. 
The Horse 101 eBook will provide you with humor, insight, and many "A-ha!" moments as you discover easy, achievable solutions. We'll talk about horse breeds, feed, saddles, digestion, vision, training, bodywork, and so much more.
I'll show you that you have what it takes to keep your horse happy and healthy, which means that in the future, you will need to rely on the vet a whole lot less. You will wish you had known all of this sooner!
"Here's my aha moment, just happened this morning—
I started with the yoga on Sunday, wasn't sure at all how my horse was reacting to it. Wasn't able to get to the barn in Monday, so headed out the pasture early this morning. After I greeted him and put the halter on, we started walking in like always, when he stopped suddenly.
I turned to look at him as he crossed his front legs, then stretched his head down while leaning back into his haunches – perfect horse version of downward dog! He was very clearly saying, I remember what we did on Sunday, let's do it again,  we did!"

Get your copy of Horse101 right here!
The cost? $0. All you have to do is sign-up for my mailing list and a copy of this ebook will be delivered right to your inbox. What else will I send to your inbox? Good question— Lots of awesome stuff! Including more free tips and videos, the latest trends in holistic horse care techniques, and occasional offers on my DIY educational material. By providing your location, I may also send announcements on my horse care clinics near you.
If you are ready to take your horse's health in your own hands, then this is for you. Get ready for some of the most groundbreaking information you will ever discover as a horse lover. 
" I loved your book! It was a great laugh and so, so true! The yoga has been one of the best things I have done for my horse! He is so much more freer in movement of the shoulders and his stride has extended greatly! His Topline is much better and he seems taller to me too! His hindquarters from the butt tucks are more defined as well! He just seems happier in his own body and I've only just started doing the yoga 5 days ago! I can't wait to learn more from the level 1 study!"
Please note, after signing up, it may take up to 15 minutes to receive your email. And don't forget to check your spam folder! If you have signed up for the ebook once before, you may not receive another copy by signing up here again. Instead, contact april@holistichorseworks.com to request another copy by email.